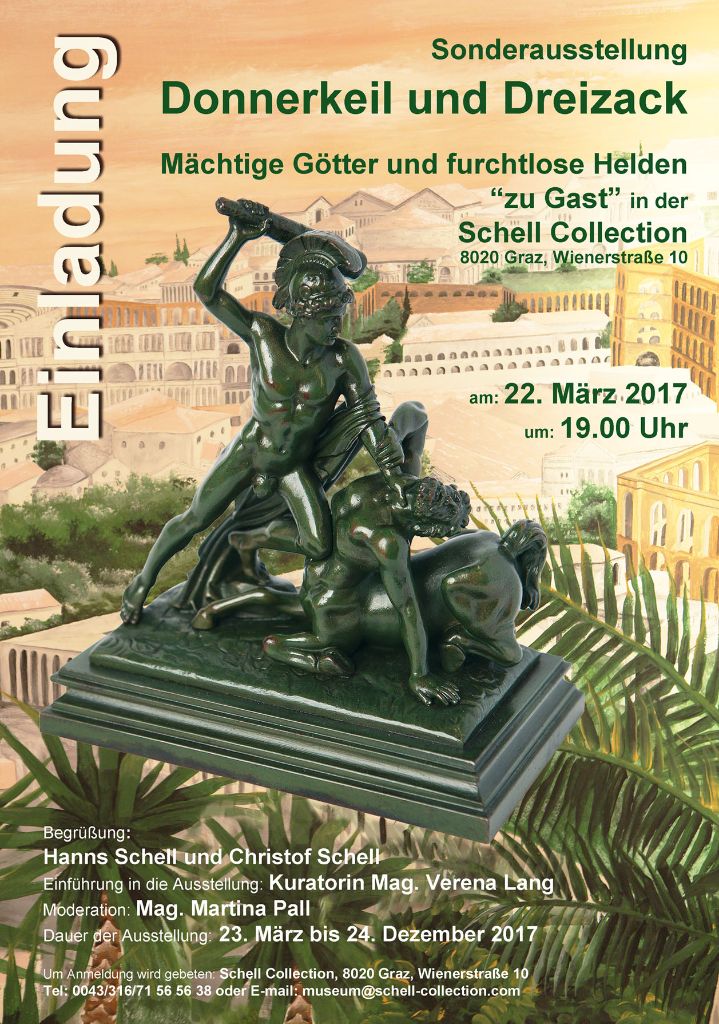 "Thunderbolt and Trident – Mighty gods and fearless heroes at Schell Collection Graz"
Our current special exhibition shows chests, keys, locks and cast iron figurenes. By combining their symbols we found many mythological creatures, heroes and gods. So the greek mythology is the leading issue of this amazing exhibition. As the second of our special exhibition in the museum in Graz we proudly welcome you to get closer with Aphrodite, Zeus or Herakles.
The exhibition runs from March 2017 to March 2018 at Schell Collection, Graz.