Dive into the history of mighty monarchs, groundbreaking inventions and daring explorations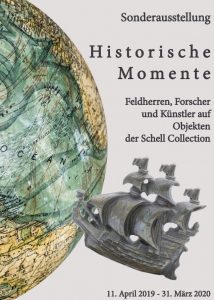 with Schell Collection. We accompany commanders, researchers and artists at historical moments and watch them at their world changing acts.
Exhibits made of cast iron, filigree caskets, delicate keys and other extraordinary objects of Schell Collection show you historical moments.
Opening: 11th April 2019
Exhibition in German language only.